Today I was captured by a tribe of cannibals but escaped using their cheif as a hostage. Though I have no clue how to return him because with his size it would take 100 gold pieces... I also found an island that is deserted except for the life of the animals and plants. I have claimed it and named it Yelloweagle's Paradise. All my friends are welcome to come visit. Though it will take awhile to build the houses it will be done soon.
This morning I'm doing battle with an enemy that is very tough. They have not been beaten in battle. Not until now....
Later that day...
Edit
I am victorious! Let the man who let me enter that battlefront which in this country is called "soccer" pity himself XD. One of my closest friends baby has just swalled a toy sword... They made me pull it out and of course it had spit all over it. Right now we are defeating the EITC and Navy making sure they stay at bay where they don't belong
July 17-20
Edit
Traveled to China to bring back new clothes for the people of Yelloweagle's Paradise. We were attacked by Navy and EITC on the way but we defeated them. Nothing else that exciting happened.
Went to face the ghosts of Ravens Cove, El Patron, and Foulberto Smasho and defeated them. Ravens Cove is now ghost free and the port for all imports to Yelloweagle's Paradise. Also went to Port Royal and almost took Fort Charles but had to retreat when a crew member was wounded badly he is fine now but will have to stay in bed for a week.
I find something very disturbing. I'm not wearing pants :o. Also me and my men tried to take over Port Royal but failed because of one small problem. We are not phased by this because every day we grow stronger and take over more of Port Royal.

July 23-24
Edit
I was captured by 20 Navy soldiers but I escaped while the jailer was asleep. I also sailed back to Yelloweagle's Paradise and made sure everything was doing ok.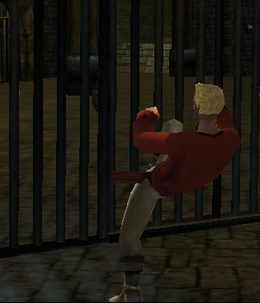 July 25-26
Edit
I had to do some very important governmental business at Yelloweagle's Paradise and also made the invasion sheild! It puts a barrier that sends any undead scum to Davy Jones locker! I have placed it at Yelloweagle's Paradise just in case.
July 27-August 8
Edit
Went on a thrilling adventure across the Carribean searching with Jack Sparrow for the Treasure of Ali Tazon. We finally found it on the last day but.... (read my coming story for more information) We left it and we now both tell the tales of how our adventure came to be.
Today I took a break from adventures and went back to taking care of pests on Yelloweagle's Paradise. Such as Navy, EITC, and our enemy bosses.